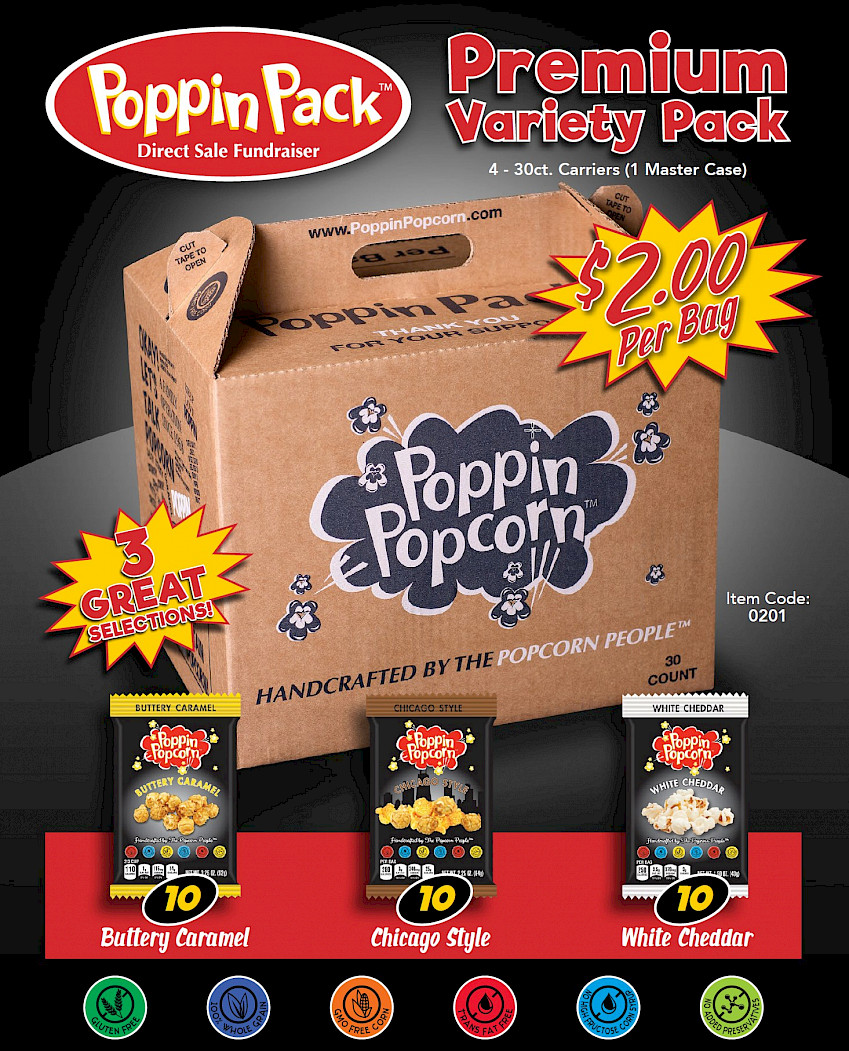 If you're used to running candy bar fundraisers and raising money by point of sale programs, then the Poppin Pack program is for you. Three outstanding flavors of popcorn, paired with a convenient tote carrier, will enable your group members to meet their fundraising goals - $2 at a time!
Here's how it works:
1) Currently Poppin Popcorn solely offers the following carrier– 10 Buttery Caramel; 10 Chicago Style (Buttery Caramel/Cheesy Cheddar mix); and 10 White Cheddar.
2) Determine how many carriers you'll need for your participants to start their fundraising effort. Carriers come four to a case; there are no minimum orders for cases of Poppin Packs! As always, Perfect Pastries Fundraising offers free shipping on all Poppin Pack carrier cases.
3) Once you receive your carriers, begin your sale – there's a convenient money collection envelope included in every carrier.
4) After you sell all of your popcorn at $2/bag (which should sell very fast), you will have made $25/carrier, or around 42% profit!
It's as simple as that!
If you want to generate even more money, pair your Poppin Pack sales with a Poppin Popcorn brochure sale and parlay your earnings to the stratosphere! Contact a Perfect Pastries representative to learn more about how to run both programs at the same time, making money NOW and LATER!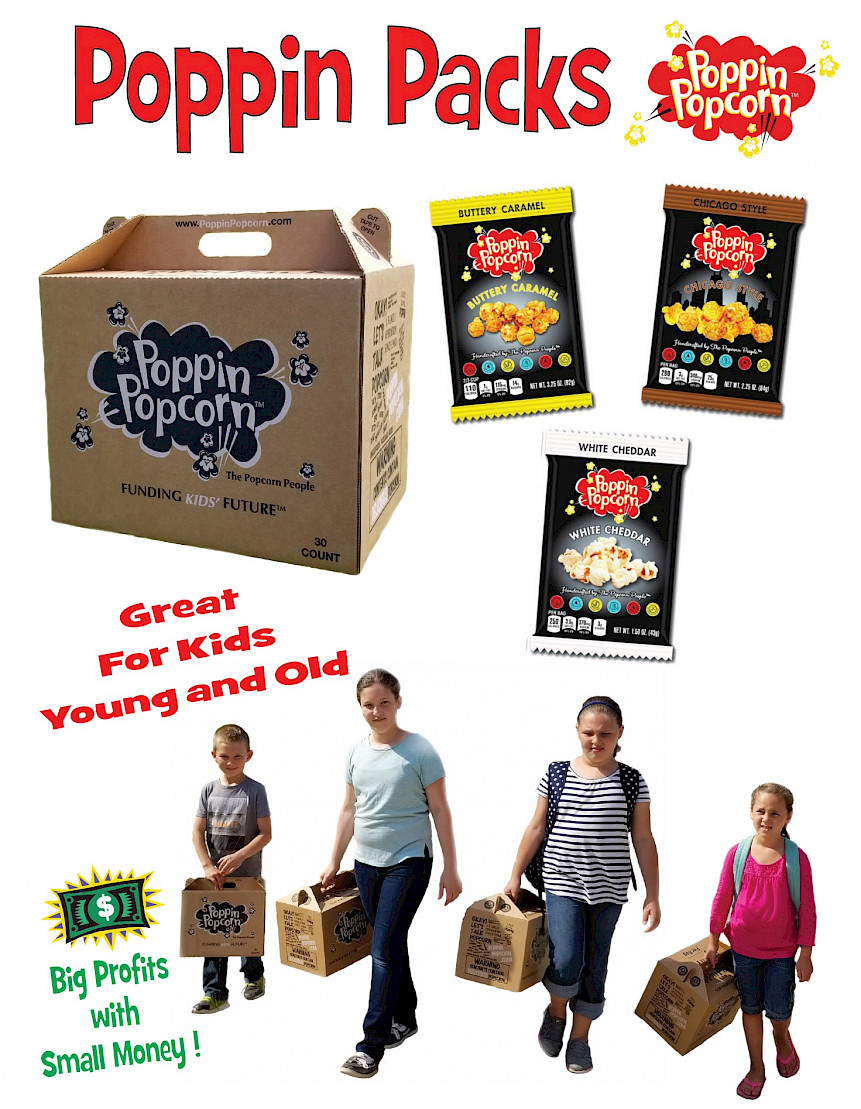 Download Poppin Packs Direct Sale Cover Brochure
Download Poppin Packs Step by Step